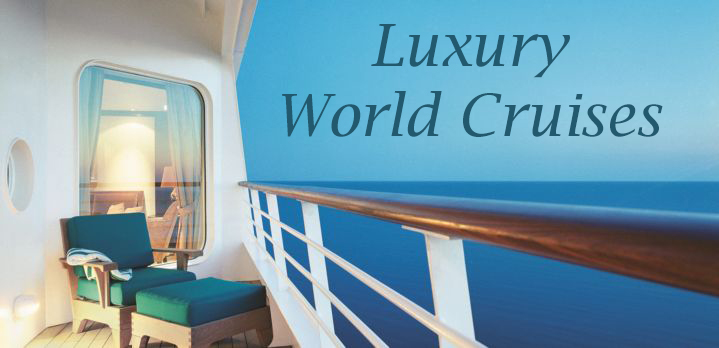 The Luxury of taking a World Cruise – out on the open sea, you have time to relax, rejuvenate and learn.  So for the mind, cruiselines bring on destination speakers, world affairs experts, renowned writers and personalities to share their insights. For the body, they hold daily classes in yoga and pilates, with professional full time instructors and the latest fitness equipment. World Cruise Voyages offer a chance to explore new places but also a chance to delve into new subjects an stretch both mind and body.
World Cruise Voyages have extraordinary benefits for World Cruise guests as well as special fares and savings.
Exclusively Yours – on ALL voyages when you book with us will receive a minimum of below benefits in addition to all the cruiseline exclusive amenities for full world cruise guests:
Virtuoso Voyages Benefits which include:
Exclusive Voyages Shore Excursion or
US$150 per person Shipboard Credit or
Private & Driver in selected ports
Plus at Premium Cruise Holidays you pay No credit card fees!